What is new global VR Headset Standards?
2016-09-27
The New VR Headset Standards: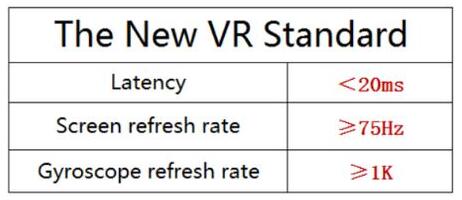 2016 is the first year for VR. From point of view of capital, market, ecological chain or users, VR hardware is greatly developing this year.

While various VR headset has dazzing feeling when users experiece the VR content, industrial expertd found that to ensure comfortable experience when viewing VR content, there are 3 key configuration requirements that the VR hardware should meet:




20ms latency, more than 75Hz refresh rate and more than 1K gyroscope refresh rate.